Site Guide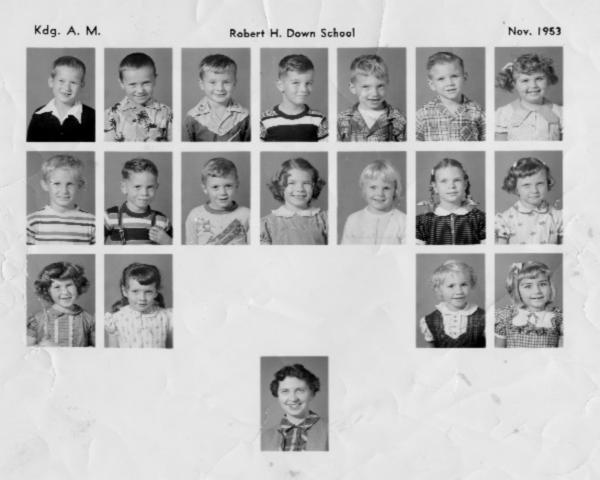 If someone can help with names, please send them in the following format.
Top Row: Name, Name, Name, etc.
2nd Row: Name, Name, Name, etc.
I've started gathering names. I think I am accurate.
Top Row: Richard Vining?, Phil Mumford, ?, ?, ?, ?, ?.
2nd Row: Alan Merbs?, George Carey, ?, ?, ?, ?, ?
3rd Row: ?, ?, Linda Culp, Sherry Owens?.
4th Row: Ms. Gearhart?.
The photo says Robert H. Down but the class was actually the the old Fountain Avenue School
(K-2) at the corner of Fountain and Sinex, next to (at that time) the High School.