Site Guide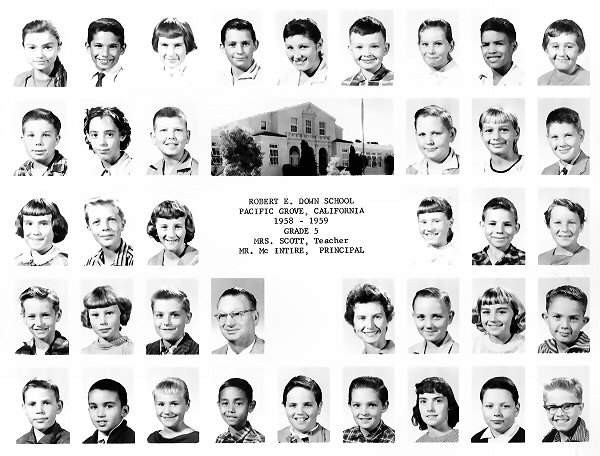 If someone can help with names, please send them in the following format.
Top Row: Name, Name, Name, etc.
2nd Row: Name, Name, Name, etc.
I've started gathering names. I think I am accurate. This is a bad scan of a photo that didn't have much contrast. Will try to correct later but wanted it up with the rest.
Top Row: Cynthia Blankenship, Clint Gruwell, Roberta Hinton, Rick Dreher, Karen Ferry, Steve Robertson, Cecilia Roman, Bill Leyva, Paulette Ryan
2nd Row: Tom MacDonald, Christine Hyland, Dave Silva, ?, ?, Keith Graham
3rd Row: Jonnalee Herzog, John Sheppard, Maria Langton, ?, ?, Donna English
4th Row: ?, ?, ?, Mr McIntire, Mrs. Scott, Bob Brisco, Sharon Owens, Carlin Erickson
5th Row: Fred Page, Tom Culala, Linda Culp, Edgar Gaudoin, Catherine Montgomery, Lynn Huntington, Colleen Humes, Gary Livingston, ?