Site Guide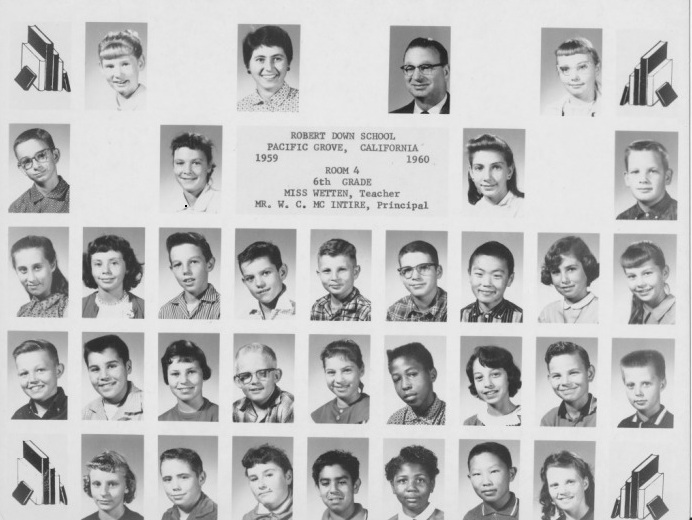 If someone can help with names, please send them in the following format.
Top Row: Name, Name, Name, etc.
2nd Row: Name, Name, Name, etc.
I've started gathering names. I think I am accurate.
Top Row: Kathy Northam, Miss Wetten, Mr. McIntire, ?.
2nd Row: ?, ? Vaughn Field, Ron Gorrell
3rd Row: Loretta Lewis, Judy Sluser, ?, Bruce Amor?, Eldon Davis, ?, Steve Uchida, Sandra Sanchez, Teresa Stegman
4th Row: David LeGare, Ray Azevedo, Linda Nervo?, Wally Gottschalk, ?, Roger Lucky, ?, ?, David Schupbach
5th Row: ?, ?, Susan White?, Doug Pitter, ?, Paul Wong, ?